Back to Home
Back to Show Guests
Adam McLaughlin:
Edit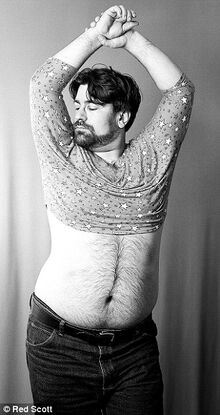 Adam McLaughlin is one of the funniest comedians to hit San Francisco. Adam is a member of The Stand-Up Project in San Francisco and the creator of Animal Trash.
A highly skilled and accomplished writer with a history of tailoring interoffice documents into marketing pitches and presentations. Experience crafting speeches and instructional seminars. Diverse industry background and international teaching experience. Articulate, creative and focused on profitability and productivity. Task oriented and goal specific. Able to follow instruction, self manage, and allocate tasks.
Core Competencies include:
Management and Communication Skills
Highly Proficient Writing Abilities
Experience in Final Cut Pro 7, Final Cut Pro 10, and Final Cut Pro X
Customer Service
Strategic Business Planning
Shift Supervising
External Links:
Edit
Ad blocker interference detected!
Wikia is a free-to-use site that makes money from advertising. We have a modified experience for viewers using ad blockers

Wikia is not accessible if you've made further modifications. Remove the custom ad blocker rule(s) and the page will load as expected.